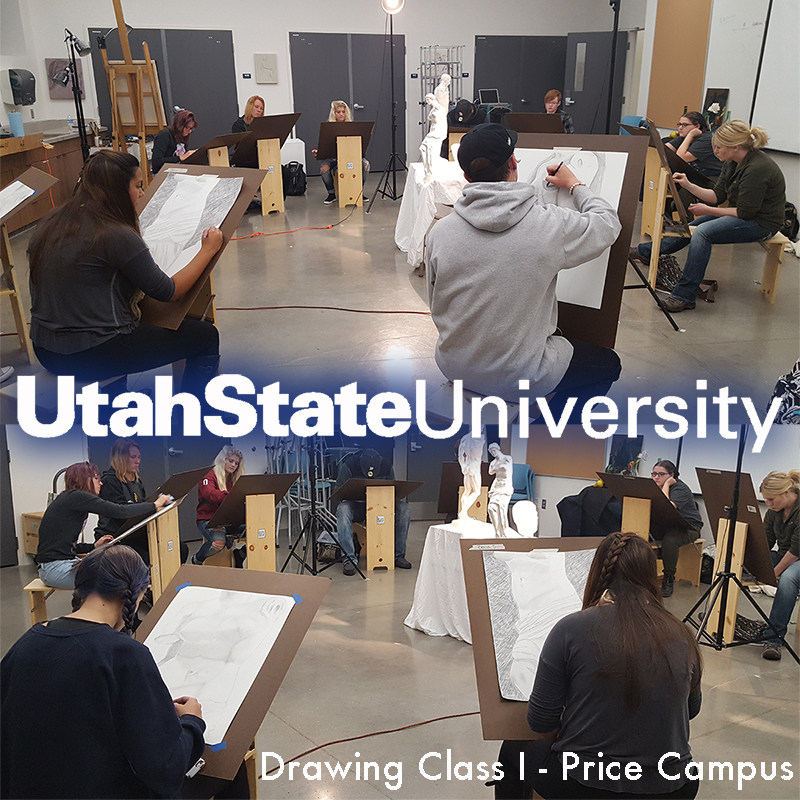 September 22, 2016
Hi Eric,

I meant to send you a few photos last semester. I am attaching a few above.

They've been working great. Love em!

Noel

Noel A. Carmack
Associate Professor of Art, Drawing & Painting
Department of Art & Design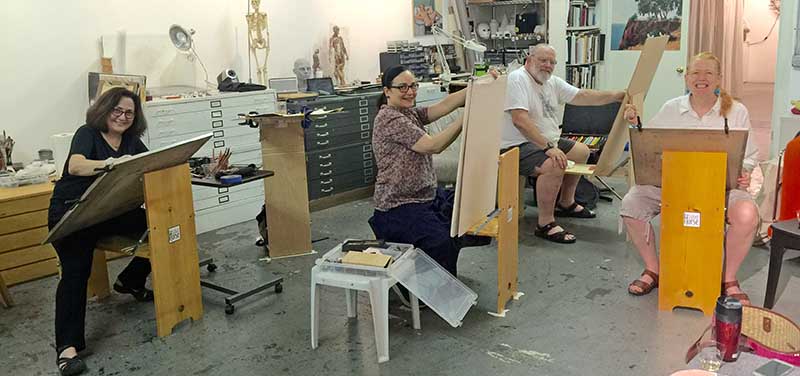 PROFESSIONAL TESTIMONY
"These drawing horses have been great for our weekily drawing group held in my LA studio.They are light and sturdy. Each artist can bring their own drawing horse to the group and quickly set up for the session. And, because they fold flat, I can easily store them in the painting racks for the artists without taking up to much precious space. We each brought a horse three years ago ( six in total ) and all of them are still holding up beautifully."

Ada Pullini Brown, Los Angeles, CA
Professional Artist, Director ArTravel, LLC
and Associate Professor of Painting & Drawing
Rio Hondo College
ARTIST'S TESTIMONY
"I've been wanting an art horse for 10 years. It's essential for how I like to draw. Finding the Folding Art Horse® is a game changer! I'm planning new hikes and adventures with it."
- Eugene Negri, Artist, Culver City, CA
STUDENT TESTIMONY
Statement from Sydney Bernstein, a student of Brett Reif, associate professor and director, School of the Foundation Year, Kansas City Art Institute, after a week long test of the Folding Art Horse® (birch model).

"The Folding Art Horse was great to use in and out of the studio. It is light and sturdy. I was able to take the drawing horse outside and draw comfortably. When I used it in the studio the set up was fast and I was able to prepare for class quickly. It folds flat so it was easy to store it without taking up much space. It seemed very durable and I think it would be a good investment for anyone who wanted a high-quality, portable drawing horse."
—Sydney Bernstein
PROFESSOR ASSESMENT
Email from Vagner Whitehead Associate Professor, Oakland University, Rochester MI
"Hi Eric,
Both students and instructors really like them. We actually did an event where students hosted a drawing session in a historic home nearby recently, and I believe the horses were taken there. If we have any photographic documentation I will send it your way!
Cheers, V."
Please check out our facebook page for more images and uses!